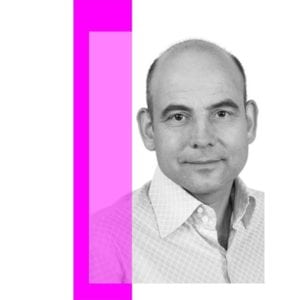 Francois Duquesne is an entrepreneur with expertise in global management, international distribution and business development of luxury brands.
He is renowned for his ability to generate long-term business growth and increase brand value as well as restructure and startup new business. Francois is recognized by industry peers for his creativity, leadership, network and expertise in Retailing, Wholesaling, Marketing, Product development, Manufacturing and Logistics for luxury brands with a forte for Fragrance houses and Home Décor/Fragrance brands.
Francois has a unique talent for generating new ideas and a fresh approach within an organization, infusing passion and enthusiasm among customers, business partners and employees. He supports the empowerment of company teams, creating fair, positive and productive work environments.
He resides in San Diego California, married to Celeste a renowned celebrity makeup artist with two children. An added dimension is Francois' passion for outdoor activities such as sailing, back country skiing, golfing. He is a dedicated marathon runner, finisher of over ten international marathons.
Francois co-founded  Beauty Entreprise early 2011, a Paris and NY based company, specialized in Creation, Development and Distribution of Fragrances. Brand Portfolio of Beauty Entreprise comprises Aedes de Venustas Fragrances, Le Cercle des Parfumeurs and The Barney's NY Designer Fragrance collections.
Francois established himself back in the USA in 2015 to develop, under the MAISON DUQUESNE umbrella, the US distribution of the Beauty Entreprise brands as well as other luxury brands such as Baobab Collection Candles; Shay & Blue boutique perfumery, London; Olfactive Studio Paris. He remains a partner, shareholder and Board member of Paris based Beauty Entreprise Sarl.
For Baobab Collection, he opened early 2016 the US Subsidiary and warehouse, recruited staff and sales representatives, started and developed the business from scratch. Francois drove revenues from zero to 2 Mio US$ in two years and rapidly positioned Baobab Collection as a leading home fragrance luxury player.
Prior to founding Beauty Entreprise Francois was Managing Director Europe of the Maesa Group during two years. (Maesa creates and manufactures private label beauty products for retailers). During his time, he took the business development to another level opening major upscale account such as Habitat and Zara.
From 2004 until 2008 Francois acted as a President of Cradle Holdings in NY. Under his four years leadership the l'Artisan Parfumeur brand has seen rapid growth with sales doubled. In parallel, Francois took on the position of President worldwide of Erno Laszlo in 2005, which he successfully restructured. He conducted an impressive turn around with spectacular improvement in cash flow and profitability so the company could be successfully sold to a new investor in 2009.
In 2003 Francois was hired to establish the Lanvin Paris US subsidiary. He opened the NewYork office/showroom, defined distribution strategies and developed partnerships with key retailers to relaunch the renowned fashion and perfume brand on the North American Market.
From 2000 until 2002 as President of Christofle Inc, Francois directed all North American retail, wholesale, marketing, financial and operational functions. Reacting to 9/11 events, he moved swiftly to realign resources and strategies to stabilize the company, positioning it for future growth and sustained profitability.
During two years (1999-2000) as Country Manager of Christofle-Germany in Frankfurt, which also included Austrian and Swiss Markets, Francois significantly improved revenues and profits of the area. This performance led to promotion as head of the largest Christofle subsidiary in New-York.
During four years (1995- 1998) as General Manager of the Zannier subsidiary in Berlin, Germany, Francois earned a global general management reputation, successfully positioning the leading children fashion brands (Absorba, Confetti, Floriane, Kickers, Z) substantially increasing retail business activities.
Francois gained his global retail expertise during five years with the Aldi Group, a major European retailer, starting as shop manager and rapidly ascending through increasingly higher levels of responsibility.