CALLA LICIOUS
$105.00
A TEASE OF VELVET AND FLESH: stripped layers of sheer Calla Lily, flirty Pear, suave Jasmine, hot Pink Pepper and skin Musk. Unclothed delicious Vanilla. Indulge in illicit bliss with a luscious Eau de Parfum created by Nathalie Feisthauer.
0.5 fl.oz/ 15 ml
Constructed by perfumer Nathalie Feisthauer as a slow unveiling of seductive layers: the first whiff is joyful, fresh and somewhat innocent, as the natural Pear-ester combined with the white Lilies are only very slightly flirtatious. Comes Jasmin Absolute – a quintessential natural extraction in the world of precious blends, and a definitive symbol of beauty. It plays a central role but in a light, almost non-flowery way, and is acutely chorded with sassy notes of Pink Pepper berries. Slowly but surely, more and more skin is being revealed as warm tones of Vanilla, Amber and expensive Musks combine in a lucious and delicious sillage.
Genderless Eau de Parfum
Creation date: 2019
0.5 fl.oz/ 15 ml glass bottle with matte black pump spray
Packaged in a recycled foam block (yoga block type) that allows to be shipped with no supplementary protection. We take sustainability very seriously. Our approach is to minimize packaging altogether.
Dimensions: 4 x 6 x 2.5 in
Shipping by ground by USPS in all U.S 48 contiguous States – average delivery in 48 hours (shipping alcoholic perfume by air is a complicated and costly affair). All other destinations are a case by case arbitration between Fedex, UPS, USPS Global. On average it takes a week to complete international shipments but with recent events we have witnessed extended lead times.
ABOUT THE SOCIETY OF SCENT
We are a collective of disruptive thinkers and shakers with a solid expertise in Scent and Fragrance. Our team and network is composed of Perfumers, Brand Builders and Creative visionaries. We love what we create, we are engaged in the quest for a better living, we imagine and share our vision with the world. We are a Perfume House and not just a brand: our scents are created in our Lab by Jean Claude Delville, and a couple of guest perfumers. We think of ourselves as part of an "Alternative Perfumery" movement. The Society of Scent follows the principle that defines a true perfume house: Scent Creation and Creative Direction stays in-house. We are obsessed with quality, differentiation and emotional connections. We are committed to creative excellence and celebrate the extraordinary power of scents. We are initiating our own Scent Movement where respect for the Consumer and respect for the Product are the key drivers of everything we do !
ABOUT SO SCENT°
Formulated by Nose Jean Claude Delville and featured guest Perfumers, SO SCENT° is our Cult Brand, created in our proprietary laboratory in the South Bronx. Each fragrance is imagined with a non gender specific aesthetic and is designed to trigger a flow of sensory emotions for all. The artistic and crafted process combined with the highest quality of ingredients and the time spent on necessary maturation and maceration are bound to deliver the ultimate Slow Scent experience.
ABOUT NATHALIE FEISTHAUER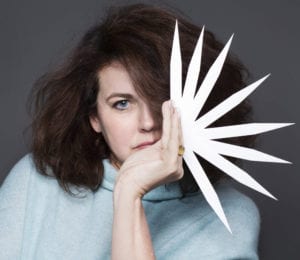 For over 30 years, in big major perfume companies like Givaudan (1986-2008) and Symrise (2009-2014), Nathalie has been a successful fine fragrance perfumer exposed to the most important clients and projects worldwide. She was trained in the prestigious Givaudan Roure Perfumery school (1983-1986) in Grasse. There she learned from famous master perfumer M. Jean Martin and was inspired by another great name of French perfumery M. Jean Amic. She began her career in New York in the 90's and opened the doors of Estée Lauder for Givaudan as well as working with power consultant Ann Gottlieb. She fell in love with this city and, coming back to France, kept her special feeling for New York and the US market. Nathalie enjoys capturing tastes from all over the world, from America to Dubaï's oud, from Russia's galore to European niche brands. About 3 years ago, she decided to go independent and created LAB scent. She has been happily busy since….Two of her passions and inspirations echo the world of fragrances: gardening and cooking. From quality ingredients, a creative and delicate cooking, for friends. Nathalie has been a friend and partner of The Society of Scent since the inception of both her project and ours. She is a regular guest of our Lab as we like to invite perfumers so they do the "cooking" in addition to Jean Claude from time to time. We love collaborating with Nathalie and value her very sensitive perfume writing, her sweet femininity and the love she displays for beautiful ingredients. A few of her creations are displayed hereunder.