Faten Gaddes is a French-Tunisian artist, currently living and working between Tunis, Paris and New York. Faten's photographic work is highly elevated and unveils the hidden in an artistic and political vein, with an emphasis on the duty of memory. Inspired by Architecture and Interior decor, an important part of Faten's art is connected to the history of Tunisia and the quest for reclaiming the country's identity, after fifty years of dictatorship and autocracy have robbed the Tunisians people of their past.
Her work is part of the permanent collection of the Tunisian Government, The French Agency for Development, The Pierre Bergé Foundation and various other Collections.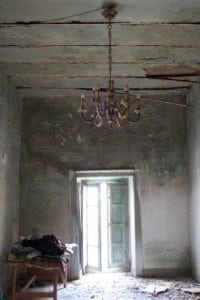 In the coming months, The Society of Scent and Faten Gaddes will debute a collaboration as a part of the "Unfinished" documented projects. The subject of the creative conversation with our Nose Jean Claude Delville has not been chosen yet, but we know Faten's roots could take us into Jasmin territory, unless we prefer to explore some scented tracks here in the United States, in search for some potent and fragrant ingredients known only to the Native Americans, a People dear to Faten's heart.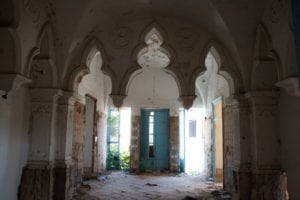 In the meantime, enjoy one of Faten's remarkable photograph series untitled "Les Palais Beylicaux" ( Beylical Palaces). These palaces, abandoned soon after the declaration of Independence of Tunisia in 1956, used to be the residency of the Tunisian nobility called the "Beys". Many of them have been destroyed and what is left is mostly dilapidated and very often squatted.